One Direction Anniversary
Celebrate the Anniversary of One Direction on July 23rd with other Directioners! Bring Gifs, pics and your favorite video's!
Sign in to Access
Group Details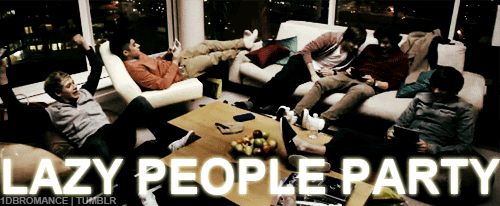 What: celebrate the anniversary of One Direction with other directioners
When: July 23
Where: HERE!
What do I bring: You bring your favorite gifs, pics, and video's of the boys and share them with directioners alike.
Spread the word and pull their fans together for this day of celebration!
~~~~~~~~~~~~~~~~~~~~~~~~~~~~~~~~~~~~~~~~~~~~~~~~~~~
Rules:
1. Pay attention to the discussion names. If one is called "Niall Horan" then please only post Niall related pics/gifs/vid's.
2. You may not bring unrelated 1D things here.
3. You CAN promote your 1D fanfics here. It's highly encouraged.
4. You may not post anything in the groups until JULY 23!
5. No swearing
6. Do not start fights if somebody get's a 1D fact wrong. Just kindly correct them. We're all fans here.
7. HAVE FUN! and fangirl! <3
To post gifs you can use this formula: <img src="-insert url-"> OR you can post it like a regular picture by clicking on that picture of a tree at teh top of the details box ^_^
recently updated discussions
View All Discussions
Start A New Discussion